What is Reiki?

A hands-on healing technique based on the principle that the therapist can channel energy into the patient by means of touch, to activate the natural healing processes of the patient's body and restore physical and emotional well-being.

---
What is Room Clearing?

Room Clearing is a process of using Reiki energy to cleanse a space of negative, foul, or difficult energy. This energy may be lingering from previous occupants, or may have always just been there.


What is this Room Clearing good for:

Bringing home a new baby
Moving into a new home
Preparing a home to sell

Just bought a new home

Cleansing a stagnant space
Will be having a special event

After a special event
Offering a worthwhile gift to someone




For more information about a Reiki Session
or Room Clearing,

contact me at:

(562) 270-5002
ryan@thementallocksmith.com

for a Discovery Call.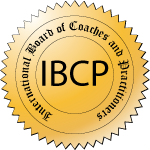 The Mental Locksmith ~ (562) 270-5002

Copyright ©2017 ~ The Mental Locksmith. All Rights Reserved