Will I be out of control?

NO. You will be totally awake and aware, feeling relaxed, refreshed and finally IN CONTROL.


What is hypnosis?

Hypnosis is physical relaxation coupled with mental relaxation and suggestion. When these happen together, hypnosis happens automatically.


Can everyone be hypnotized?

Yes, everyone is hypnotizable.


How does hypnosis work?

For behavior modification, hypnosis simply allows the conscious mind and unconscious mind to AGREE.


How long does hypnosis last?

The effects of hypnosis have been known to last a lifetime.


What is your guarantee?

I'm so certain of your success that I personally guarantee that you will leave the session, feeling refreshed, relaxed and confident in your ability to approach life with new enthusiasm after one session.


If you EVER need any additional reinforcement, I will work with you again to ensure you get your desired result.


REMEMBER: Hypnosis is 100% natural. No artificial ingredients! Thousands have been successful and you will too. IT CAN AND WILL WORK FOR YOU. No withdrawals and no willpower required.



What is Hypnosis great for?

Deep Relaxation
General Well-being
Blueprint of Perfect Health
Passion/Better Sex

Weight Loss

Confidence
Sports Enhancement
Erectile (dys)Function
Overwhelm

Procrastination

Improved Memory
Improved Relationships
Prosperity
Financial Success

Musical Performance

For more information about a Hypnosis Session,

contact me at:

(562) 270-5002
ryan@thementallocksmith.com

for a Discovery Call.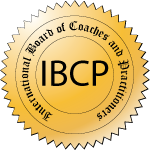 The Mental Locksmith ~ (562) 270-5002

Copyright ©2017 ~ The Mental Locksmith. All Rights Reserved